The next generation of tuition.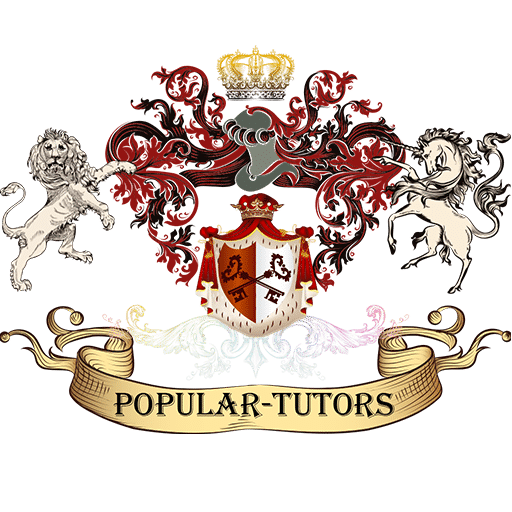 Popular Tutors Has 37,000 Experienced Tutors, who each have proven track records to improve students' grades
We Are Not Able To Accept Any Tutor Registrations Through This Hire Tutors Form. Thank You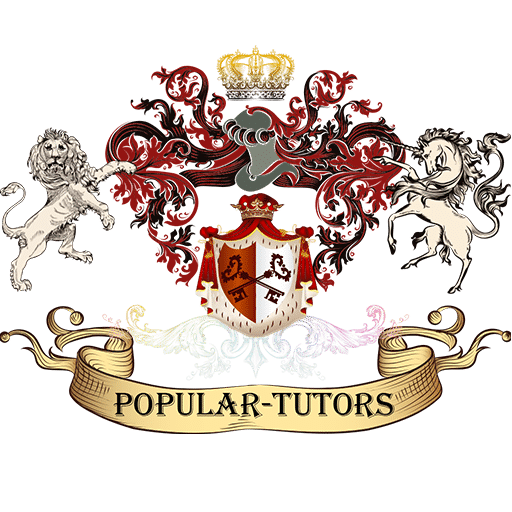 Hire the best Tutors in Singapore only with Popular Tutors.
We Are Not Able To Accept Any Parent Registrations Through This Tutor Registration Form. Thank You
We offer a huge variety of Tutors so please feel free to choose from the choices that best suit your needs
University Undergraduate ($30-$40)
Full/Part-Time Private Tutor ($30-$45)
MOE Teacher ($40-$60)
University Undergraduate ($30-$45)
Full/Part-Time Private Tutor ($30-$50)
MOE Teacher ($45-$65)
University Undergraduate ($35-$45)
Full/Part-Time Private Tutor ($45-$55)
MOE Teacher ($60-$80)
University Undergraduate ($40-$60)
Full/Part-Time Private Tutor ($40-$60)
MOE Teacher ($65-$90)
University Undergraduate ($50-$60)
Full/Part-Time Private Tutor ($60-$80)
MOE Teacher ($90-$120)
HERE ARE SOME OF THE MANY REVIEWS AND FEEDBACK THAT WE RECEIVED 
Teacher Alan boosted my confidence for Science and he taught me skills to be much calmer during the tests and exams. I can do this because I now know what to do for each section of the papers.
Mrs Kong has taught me a lot on how to correctly answer the exam questions in order to score.
Many of my tutor's methods are beyond what is covered in school and they are really useful for scoring for the exams.
The methods that Mr Yeo taught me have helped me to zoom in on the actual points that I need to focus on when I answer the exam questions.
Frequently asked questions
This video was made entirely by our students! We hope you like the video.
Popular Tutors has 37,000 experienced tutors, who each have proven track records to improve students' grades
THIS IS WHERE THE CHANGE HAPPENS
Now is the time for you to stop guessing what your examiner wants, and to start presenting your answers in a way that examiners LIKE, so that you can score full marks!
It is the delivery and the precision of the tutor that really matters when you want to score an A.
On average annually, our tutors helped over 3,000 students score distinctions in their exams.
The grades of over 1,200 students went from borderline/fail to strong B's.
Every year, approximately 90% of our students achieve an A1 to B4 grade for their O Level exams. For the PSLE and A Level exams, 65% scored distinctions.
Popular Tutors has been in the tuition industry since 2007, and we understand the concerns of students, parents and tutors.
This allows us to better match suitable tutors to students.
SINGAPORE'S LARGEST TUITION AGENCY
Over 37,000 of Singapore's best tutors have registered with us, to meet different needs and requirements.
Popular Tutors is Singapore's top tuition agency.
TUTORS WITH THE BEST QUALIFICATIONS
They include current and former MOE teachers (about 20% of our team), experienced university undergraduates and graduate full-time tutors (about 60% of our team) and post-graduate tutors with Master's and PhDs (about 20% of our team).
And they have Singapore's best track record of successful grade improvements.
WHY SHOULD YOU CHOOSE POPULAR TUTORS
There are 3 key reasons:
First, the tutors that we recommend have proven track records of improving their students' grades because Popular Tutors retains only the highest quality tutors in our database. Our verification process ensures that the tutor you hire has the relevant expertise to help your grades improve.
Second, Popular Tutors is well-known by MOE teachers – who engage us to find reliable tutors for their own children. Our current and past clients include parents who are leading educators, principals of top tuition centres and school teachers.
Third, Popular Tutors is able to help you find the most suitable tutor in the shortest time – and within your requirements – because we have the largest team of reliable and qualified tutors in Singapore.
GRADE IMPROVEMENTS
Students are typically able to achieve between 1 to 3 grade improvements after an average of 2 semesters of tuition with our tutors.
Our tutors will explain in detail how you can structure answers that will please even the most demanding examiner.
THOUSANDS OF TUTORS FOR YOU TO CHOOSE FROM
Popular Tutors has at least 2,000 tutors for each major academic subject that is taught in school. For example, we have over 6,000 experienced tutors who teach Science – and only Science.
We are confident that we have the perfect tutor for you.
Most of our tutors were once top-scoring students, and they are very familiar with the current curriculum.
They will help you with your homework, assignments and projects, revision, and exam preparation.
MEET OUR STAR TEAM
We are a team of former NIE-trained MOE teachers who understand the needs of students, and the frustration of finding the right home tutors for students who want to do better in school.
Popular Tutors aims to give you an effective, trusted and worry-free experience when hiring a private tutor.
We have tutors who specialize in each of the subjects taught at MOE schools, and at Primary, Secondary, Junior College, Polytechnic and University levels.
We treat every customer and every assignment with the same dedication and urgency.
Give us between 8 to 24 hours and we will show you a range of tutor profiles that match your requirements
CAREFUL AND PROFESSIONAL TUTOR MATCHING, BY POPULAR TUTORS
Talk to our friendly and professional coordinators – all of whom are graduates from NUS, NTU and SMU. They each did very well when they themselves were in primary and secondary school, and at JC.

Their bosses – the joint-heads of our tutor interview team – had taught at MOE schools.
POPULAR TUTORS – THE TUITION EXPERTS
Popular Tutors therefore has the expertise to decide if the tutors who applied for your assignment have the aptitude, qualifications and ability to teach your child.
We will carefully assess and short-list several suitable home tutors that best match your requirements and budget.
All the tutors we recommend to you are individually and personally interviewed by our tuition coordinators who each have at least 3 years of matching experience.
These coordinators were previously tutors themselves in the subjects you are hiring a tutor for, so the screening process to find the right tutor for you is very effective.
The quality of our private tutors gives you a strong academic advantage over your peers, firmly establishing Popular Tutors as the best private tuition agency in Singapore
Our results speak for themselves.
GETTING GOOD GRADES IS NOT DIFFICULT
Parents often approach us with one common problem – despite spending many hours studying hard, their children are not able to achieve the targeted grades. Even though the students take careful notes and memorize the prescribed text, the grades remain weak.
This happens because answering exam questions requires knowledge of the most important concepts, and having the right technique of answering them.
Our experienced tutors are familiar with the exam marking schemes and can teach you how to identify key information, retain essential knowledge and be highly skilled at applying the content even when the questions are unexpectedly difficult.
We help you develop a fresh perspective and clearer understanding of seemingly complex principles.
Hundreds of students these recent months have achieved improved grades because of our tutors.
And if they can, so can you!
WE ARE CONFIDENT THAT YOUR GRADES WILL IMPROVE
The MOE requires that from Primary 1 onwards, that you are able to solve higher order problems, apply the knowledge you have accumulated in class, analyze quantitative and qualitative data, and then structure and present your answers.
Without each – and all – of these skills, students will not be allowed to pass well.
It is therefore very important for you to clearly understand what the exam question requires you to answer.
RELIABLE TUITION TEACHERS FROM POPULAR TUTORS
Your tutor will teach you how to avoid the deadly mistakes that cause the difference between getting an A or Fail grade.
You will learn how to use principles and concepts that are within the syllabus and apply them in a logical, reasoned or deductive manner to a novel situation.
NO MORE NASTY EXAM SHOCKS
Many students lose precious marks because they misunderstood the real intent of the questions.
Our private tutors will help you uncover the hidden and obvious requirements of exam questions.
You will learn how to construct solid answers containing crystal clear reasoning and logic – which of course is what the exam grader wants to see before he/she can give you higher marks. It is not quantity but quality that matters.
You will know how to identify the logic gaps and missing linkages so that your answers are on-point and coherent.
THE LATEST MOE SYLLABUS
The latest MOE syllabus is intense, and sometimes school teachers need to rush, so that they can complete the curriculum in time for the exams.
Students might feel that they are falling behind, because not all students learn at the same pace.
Your tutor will work closely with you to set up achievable goals to help you quickly master difficult content.
DEPENDABLE TUITION TEACHERS FROM POPULAR TUTORS
Our tutors are meticulously focused on the ultimate goal – that you will perform well during each exam.
Popular Tutors accepts only qualified and experienced tutors who are familiar with the latest exam marking schemes.
They are patient, and will ensure that your unique learning needs are taken care of.
Our tutors will show you the correct methods to learn core pieces of knowledge to boost your grades and understanding.
POPULAR TUTORS HAS THE LARGEST PRIVATE TUTOR TEAM
Popular Tutors has at least 2,000 tutors for each major academic subject that is taught in school.
In total, we have over 37,000 of Singapore's best tutors to meet different academic needs and requirements.
We are confident that we have the perfect tutor for you.
Our focus on careful tutor matching to our discerning clientele has earned us the reputation as the best private tuition agency in Singapore.
QUALITY TUTORS FROM POPULAR TUTORS
We show you profiles of tutors only if they have proven track records of helping students' grades improve.
Gone are the days when tuition was considered only for average or weak students.
In today's increasingly competitive academic environment, tuition has become a must-have even for students who consistently score A's, so that they can stay ahead of the competition.
We take your studies very seriously. Academic content can be fascinating, when taught by the right tutor. And we have many exceptional tutors.
HIRE TUTORS WHO CAN TEACH PROPERLY
It is crucial that you choose tutors who themselves had scored a distinction in that subject.
The best tutors teach you how to apply theory to higher-order thinking questions – because all exams test this very important skill in Papers 1, 2 and 3 from Primary School onwards.
Less experienced tutors …well, sometimes what they teach can confuse their students even more.
BENEFITS OF HIRING FROM POPULAR TUTORS
Registration takes 2 minutes and lessons can start as soon as tomorrow.
Our tutors quote reasonable hourly rates, to ensure that your budget is met in every possible aspect, and personalized attention is guaranteed.
Best of all, tuition matching is completely free – you pay only for the lessons that were taught. Our tuition matching service costs absolutely nothing!
WHY ARE OUR TUTORS SO EXCEPTIONAL
Our tutors have what it takes to teach. Students need tutors who can teach in a fun and entertaining way, and most importantly, who were top students themselves. These tutors know the effective and proven methods to studying.
They can show you their own A grades!
Have you ever had 2 or more teachers teach you the same subject?
We are sure you have, and your experience tells you that good teachers give clear explanations and are able to link together concepts effortlessly. Weak teachers seem very lost themselves and are not very knowledgeable.
START TODAY. GETTING BETTER GRADES IS EASY
Some students choose to figure out the difficult content on their own, and they are able to do well for exams.
Others give up when the content gets progressively more complex.
Getting things right as soon as possible is critical to achieving the most desirable outcome in your final examination.
Don't keep waiting for things to improve by themselves. Achieve maximum results in minimal time – easily.
Within weeks, our expert tutors will teach you the correct techniques and important examination skills.
BEST EXPERIENCED TUTORS GUARANTEED
You do not have to commit to any tutors whom you feel are not suitable.
Actually, we are so confident that you won't even need to be troubled by this consideration because we always deliver.
EASY WAYS TO HIRE THE PERFECT TUTOR
We show profiles only of reliable tutors who have proven abilities to consistently improve their students' results.
All you need to do to hire the perfect tutor is:
Let us know the subject and level that you want tuition in
Which MRT station is nearest to your home
Tell us what form of personalized lessons you want
Our tutors are popular because of their patience, clarity and ability to simplify complicated concepts.
Learning does not need to be boring, and scoring well at exams does not need to be a struggle.
HIRING THE RIGHT TUTOR IS VERY IMPORTANT
In the Singaporean education system, it is the grades that you get after every test and exam that will determine your entry into the next level.
It isn't as simple as just practicing more past year exam papers.
The MOE has structured the curriculum such that each chapter has a range of content and questions that test different skills.
The difference between a top scorer and an average student lies in the ability to integrate and apply these skills.
That's what gives the "A" students a huge advantage over the rest of the cohort.
SAFER TO BE OVER-PREPARED THAN UNDER-PREPARED
Are you sufficiently prepared to achieve the grade you are targeting, or do you sometimes feel lost?
It has been often proven that the actual exam questions require application answers that were never taught nor mentioned during school lessons.
School teachers are also known to help students "spot topics", which at times result in a rude surprise when topics that were not "spotted" come up during the major national exams like the PSLE, GCE O Levels, and the GCE A Levels.
Standards of practice questions may also differ from the actual exam questions.
When preparing for your tests and exams, the sheer amount of information to read and understanding is intimidating.
At times, school teachers also rush through content too quickly, making it difficult for students to thoroughly grasp the concepts.
Our tutors ensure that you are equipped with a deep understanding of every crucial topic before you enter the school's examination hall.
THE BEST TYPE OF TUTORS
Experienced and reliable tutors will help you prepare comprehensive notes so that basic concepts can be strengthened, according to your own learning style.
We will crystallize the key points of every single chapter through easily-relatable analogies.
You can then quickly retain the information and apply correctly at your exams.
You will learn how to correctly state and explain; describe and convince.
No more spending hours going through textbooks, trying to summarize facts all by yourself.
TAKE A SHORT CUT AND GET AN A
You may choose to figure out the concepts on your own and face the tendency of giving up midway when challenges you are unable to solve start to appear.
Alternatively, you can choose to learn from some of the most experienced private tutors in Singapore who have a proven track record in helping students attain the results they truly deserve.
Save time by learning the correct techniques, and gain invaluable examination tips within a short period.
HIRE YOUR IDEAL TUTOR NOW, FROM POPULAR TUTORS
Fill out a simple form, and you can be on your way to improved grades.
DO YOU NEED TUITION?
Almost all of your classmates have tuition, whether or not they admit it.
These are some likely signs that private tuition will be useful:
It is difficult to correctly answer "application questions"
You pay attention in class, and study hard. Yet, during tests and exams, you are shocked by the questions because you are frequently tested on content you had not been taught before
You are spending so much time studying one subject that you have little time left to study the many other subjects
The school teacher keeps making remarks that your answers are off-point
Despite your interest in the subject, your grades are stagnant and an improvement in performance has been difficult
Increasingly, the content is getting too complex to understand. The syllabus is getting overwhelming, and lessons are going too fast for you to catch up with
You want to pursue a career in this field, and this subject is a main component that you need to score a strong A in, so that you can have a competitive advantage
Whether you are a student who is currently barely passing and looking to be able to consistently pass – or if you're already doing well and looking to top your class/cohort, you are guaranteed to a tutor that fits your requirements.
WE CAN HELP YOU QUICKLY SUCCEED
Our matching criteria are designed with your learning needs in mind.
With our expertise and large database of experienced private tutors, we connect tutors, parents and students.
And lessons can begin immediately.