Hire Tutors – Request Form
We Are Not Able To Accept Any Tutor Registrations Through This Hire Tutors Form. Thank You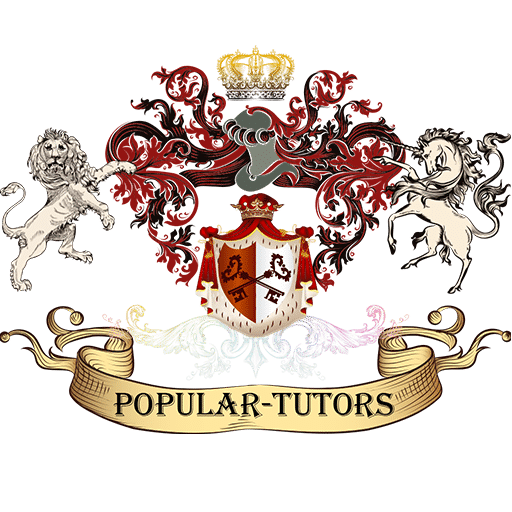 Hire the best Tutors in Singapore only with Popular Tutors.
Every year, approximately 90% of our students achieve an A1 to B4 grade for their O Level exams. For the PSLE and A Level exams, 65% scored distinctions.

Popular Tutors has been in the tuition industry since 2007, and we understand the concerns of students, parents and tutors.
This allows us to better match suitable tutors to students.
DEPENDABLE TUTORS WITH THE BEST QUALIFICATIONS
They include current and former MOE teachers (about 20% of our team), experienced university undergraduates and graduate full-time tutors (about 60% of our team) and post-graduate tutors with Master's and PhDs (about 20% of our team).
And they have Singapore's best track record of successful grade improvements.
SINGAPORE'S LARGEST TUITION AGENCY
Over 37,000 of Singapore's best tutors have registered with us, to meet different needs and requirements.
New and dependable tutors register with Popular Tutors every day, and you will have the pick of the best of them!
WHY SHOULD YOU CHOOSE POPULAR TUTORS
There are 3 key reasons:
First, the tutors that we recommend have proven track records of improving their students' grades because Popular Tutors retains only the highest quality tutors in our database. Our verification process ensures that the tutor you hire has the relevant expertise to help your grades improve.
Second, Popular Tutors is well-known by MOE teachers – who engage us to find dependable tutors for their own children. Our current and past clients include parents who are leading educators, principals of top tuition centres and school teachers.
Third, Popular Tutors is able to help you find the most suitable tutor in the shortest time – and within your requirements – because we have the largest team of qualified and dependable tutors in Singapore.
Tuition – and improved grades – can start tomorrow.
REGISTRATION PROCESS
Step 1 – Fill up the online registration form
Step 2 – We will contact you within 1 hour, via email or Whatsapp. Our office hours are 9am to pm, daily
Step 3 – After you have selected a tutor, we will arrange the first lesson with you
HEAR WHAT PARENTS SAY ABOUT THE EXPERIENCE!
I hired 3 tutors from Popular Tutors. Admittedly, I wasn't sure about what types of profiles I would get, when I filled the online form. I also don't want any agent to keep bothering me once I signed up. After Popular Tutors showed me the profiles of tutors for my assignment, I went ahead and hired tutors for Mathematics, Combined Science, and Chinese.
Mrs TL Ong
Toa Payoh
Daughter in Secondary 1, Singapore Chinese Girls School
This is the 3rd agency that I sent my enquiry to. The first two agencies showed me tutors who were either too young or rather old. And not with the tutoring experience that I require. The tutors that Popular Tutors showed me were exactly within the range that I want.
Mr Benjamin Tan
Jurong East
Son in Primary 6, Lakeside Primary School
It is difficult to get a really good tutor for General Paper. This is my daughter's A-Level year and we don't have time to waste or try out tutors. Popular Tutors was very professional, and we were given profiles of 6 experienced GP tutors to choose from.
Dr Leonard Lim
Katong
Daughter in JC2 at Victoria Junior College
This video was made entirely by our students! We hope you like the video.
University Undergraduate ($30-$40)
Full/Part-Time Private Tutor ($30-$45)
MOE Teacher ($40-$60)
University Undergraduate ($30-$45)
Full/Part-Time Private Tutor ($30-$50)
MOE Teacher ($45-$65)
University Undergraduate ($35-$45)
Full/Part-Time Private Tutor ($45-$55)
MOE Teacher ($60-$80)
University Undergraduate ($40-$60)
Full/Part-Time Private Tutor ($40-$60)
MOE Teacher ($65-$90)
University Undergraduate ($50-$60)
Full/Part-Time Private Tutor ($60-$80)
MOE Teacher ($90-$120)